We Make You The Hero Of Your Story
We are producers, designers, engineers, show callers, stage managers, all with one goal…Making you the star. Sure we'll make everyone on stage shine and our biggest success is when YOU shine.  We provide relief to executives and event professionals by managing all aspects of their shows and presentations.  We won't "manage" you. We give straight answers, we adhere to schedules and we will stick to your approved budget.
We have worked on Broadway and we have worked all over the world. We have worked with world class talent and professionals. We have made studio executives comfortable backstage and we have helped empty the trash. We have worked around the clock, outdoors, indoors, in the air, on the water, in boats, in inflatables, in cars, with animals, with animated characters, with robots, with rockstars, with children, with seniors… always with the understanding that most important person is you.
You guys! "Doesn't get any better, the show was soooooo tight amazing !!!!!! You are both the best of the best!!!"
Those "Special" Challenges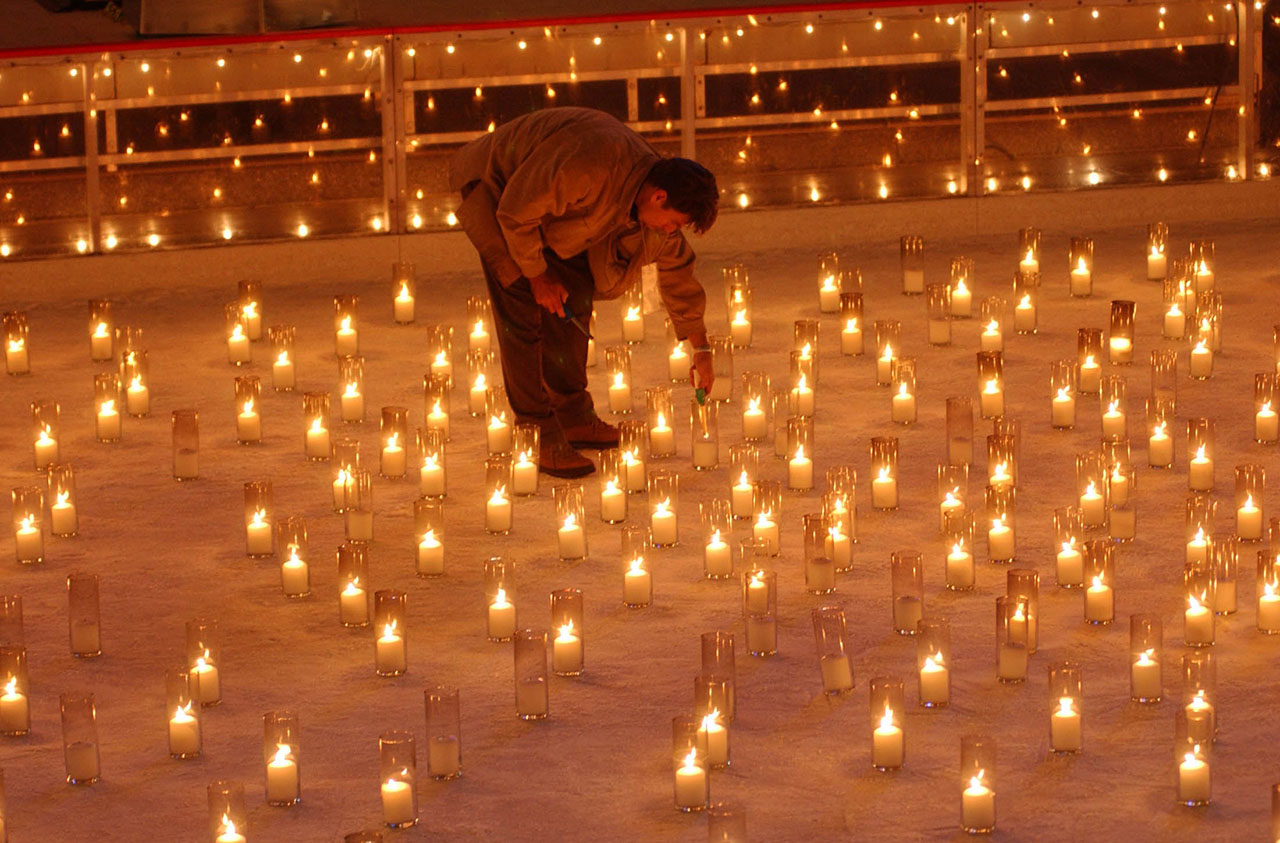 We produced the "signature city celebrations" for the Olympic Torch Relay. For NYC we were tasked with celebrating the arrival of the Olympic Torch just weeks after the events of 9/11. This live event was broadcasted internationally. We wanted people around the world to see that while we would never forget those lost, we would also celebrate the Olympics and the unifying spirit they bring. We did this by covering Rockefeller Center's Ice Rink with candles which served as the foreground for stage.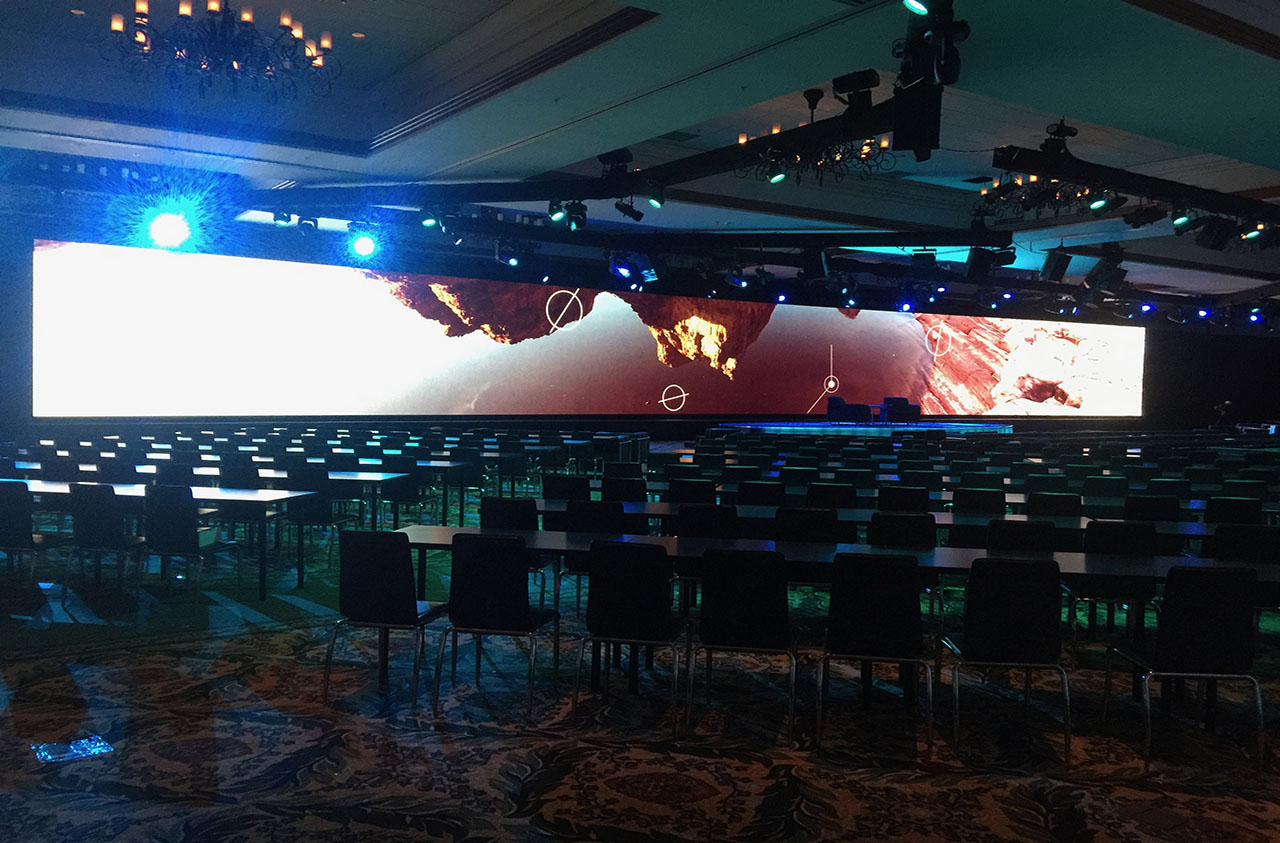 How do you respond when the largest agency in the world wants to host an informational retreat for their staff in an intimate space but with big impact? Well, of course you bring in a 125′ wide curved LED wall! No matter where you sat in that room you had a clear view of content presented in virtually unlimited ways. But the best part was when our client's boss walked in the room and used "expressive" language to convey how impressed he was with what he was seeing.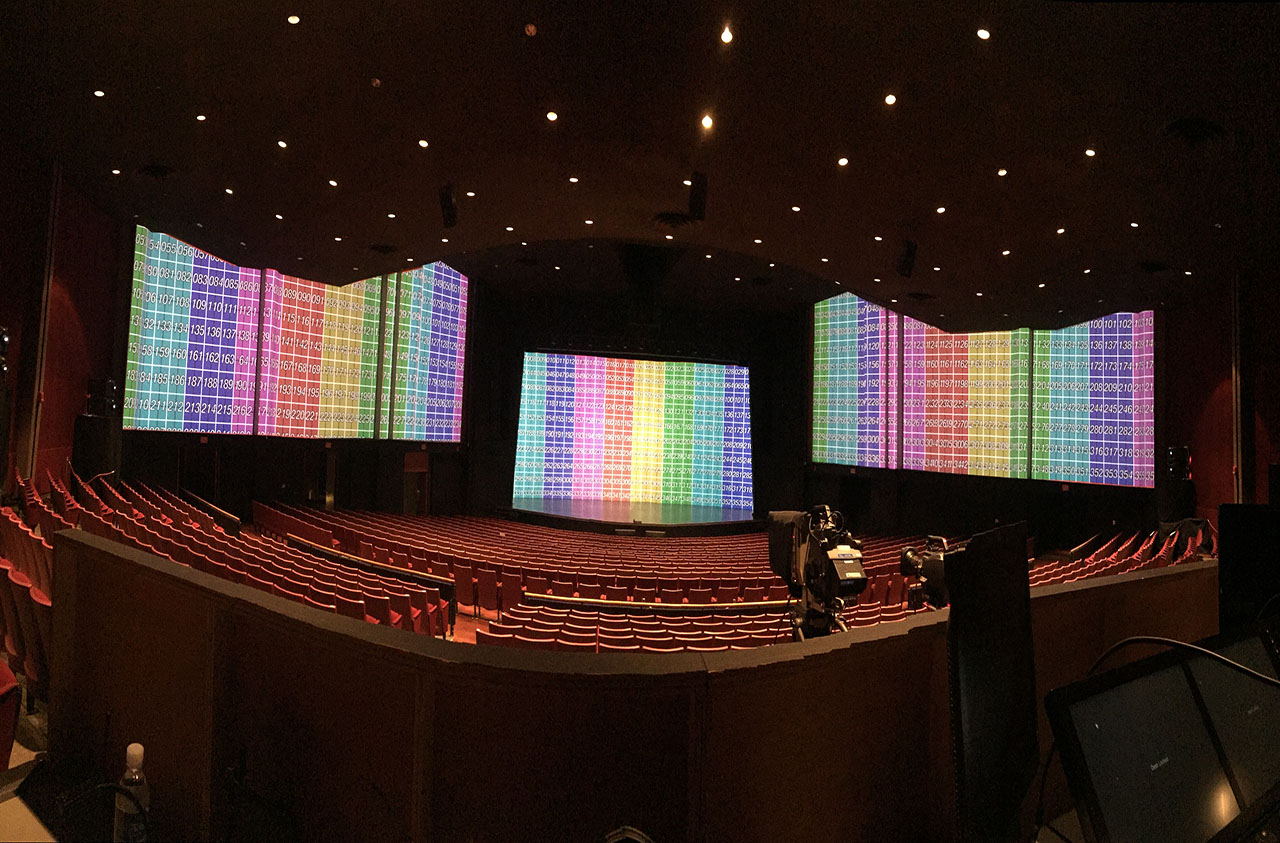 Sometimes you need to see see outside the box…no literally outside the box. This approach resulted in a huge LED wall on stage and projection on the walls of the theater. The result was content mapped seamlessly wall to wall. Don't let the photo deceive you, the screen on stage (center in the image) was 100′ wide. We had multiple motion backgrounds, hundreds of graphics, and close to a hundred video cues all running flawlessly even as the show order was being revised live. 
How can we help you get a good nights sleep?